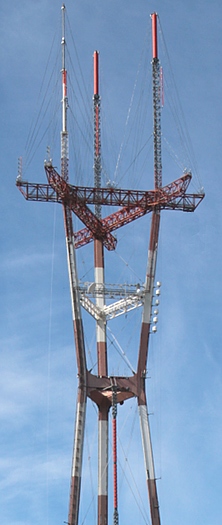 Sutro Tower, San Francisco, CA
Sutro Tower Information
U.S. DTV Channel Lists
The Rabbit Ears web site offers the most complete, up-to-date list of television stations in the U.S. It is listed by market size, with sub-areas of a market listed below the main list.
You can search for individual stations by callsign.
Rabbit Ears National DTV Channel Listings

Visit Larry's Broadcasting Page for links to a variety of station listings, coverage maps, station locating and antenna selection pages.