Large Sized Photos
Allow time for the photos to download
The photos below have been saved in extra large size, allowing you to see the details in each one.
This is a close up of the tower taken on November 14, 2009. The antenna
project has been completed with the removal of all of the old antennas used
for analog and the new antennas for digital operation added in their place.

This photo is an overall view of Sutro Tower as seen from Twin Peaks on September 2, 2009.
Note that work had not been completed on the northeast mast.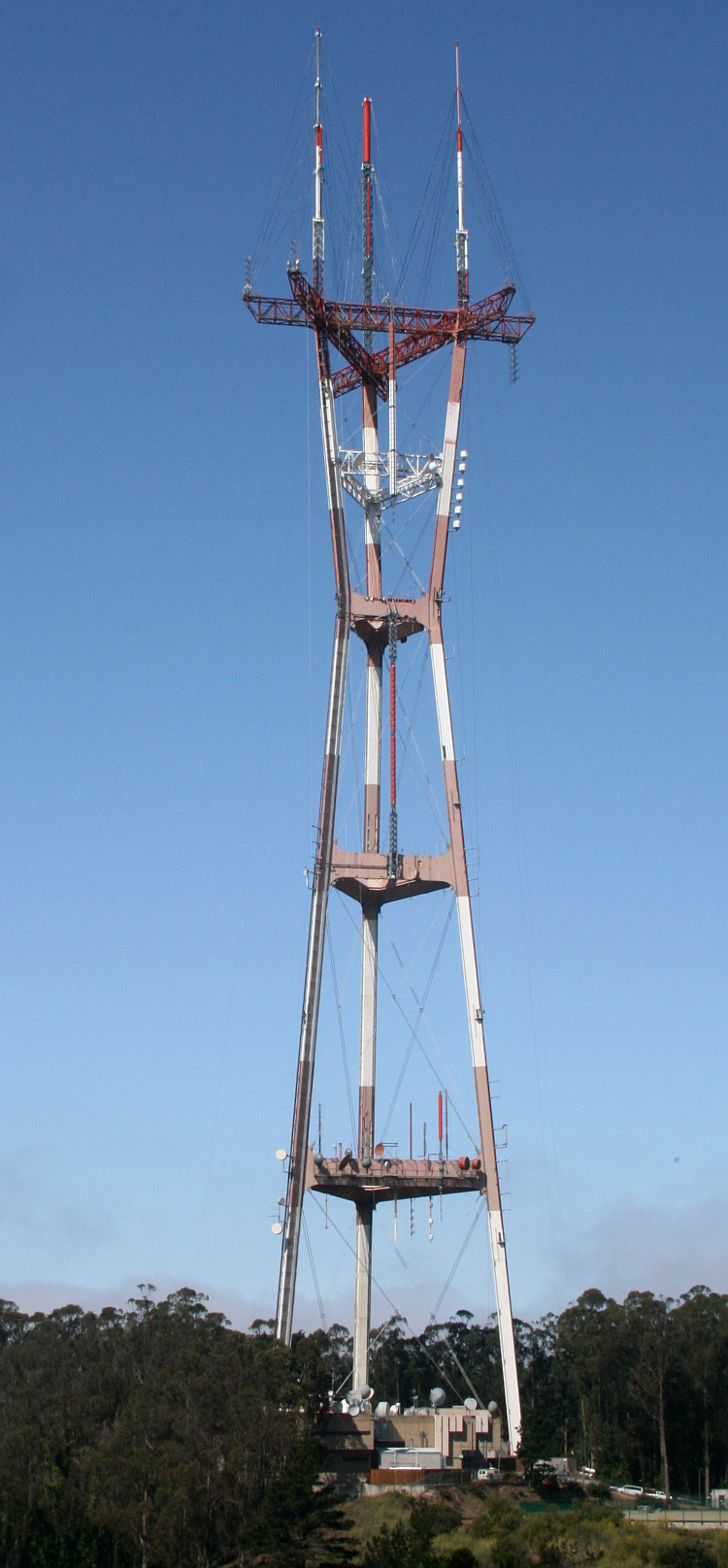 Another full view of the tower... looking up from near the base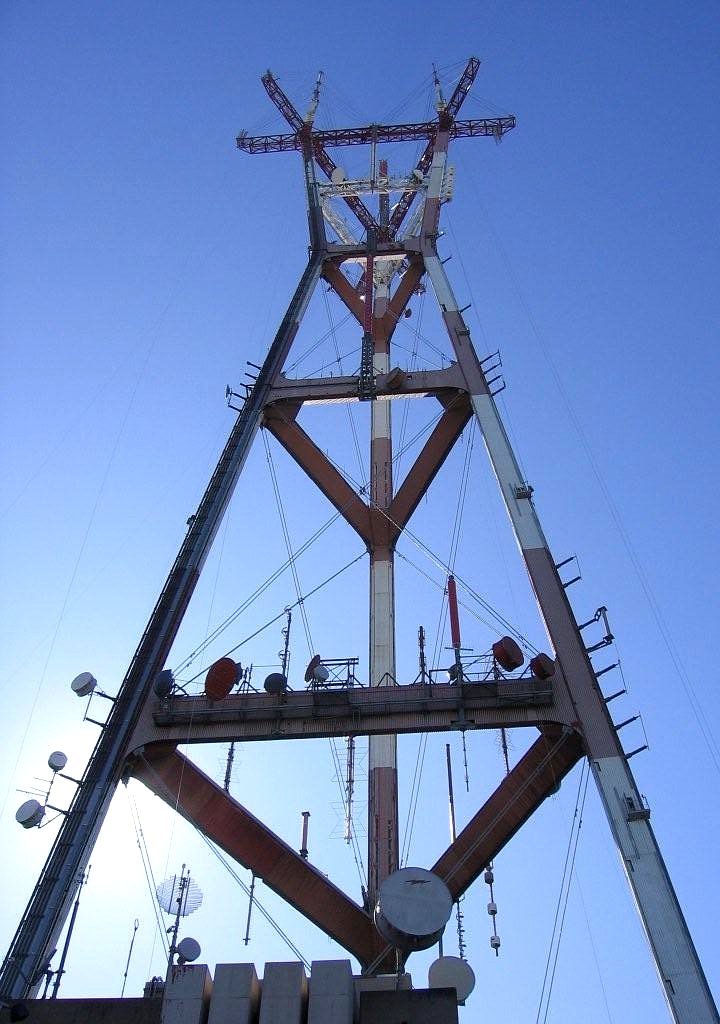 The next photo shows the southeast and west masts of Sutro Tower in full detail. Included are the antenna for KGO 7 at the top left with the KBCW 45 antenna below it, the combined antenna for KPIX 29, KRON 38 and KTVU 44 at the top right and the KOFY 19 antenna below it.
You'll need to use the slider bars on your browser to see all of this photo!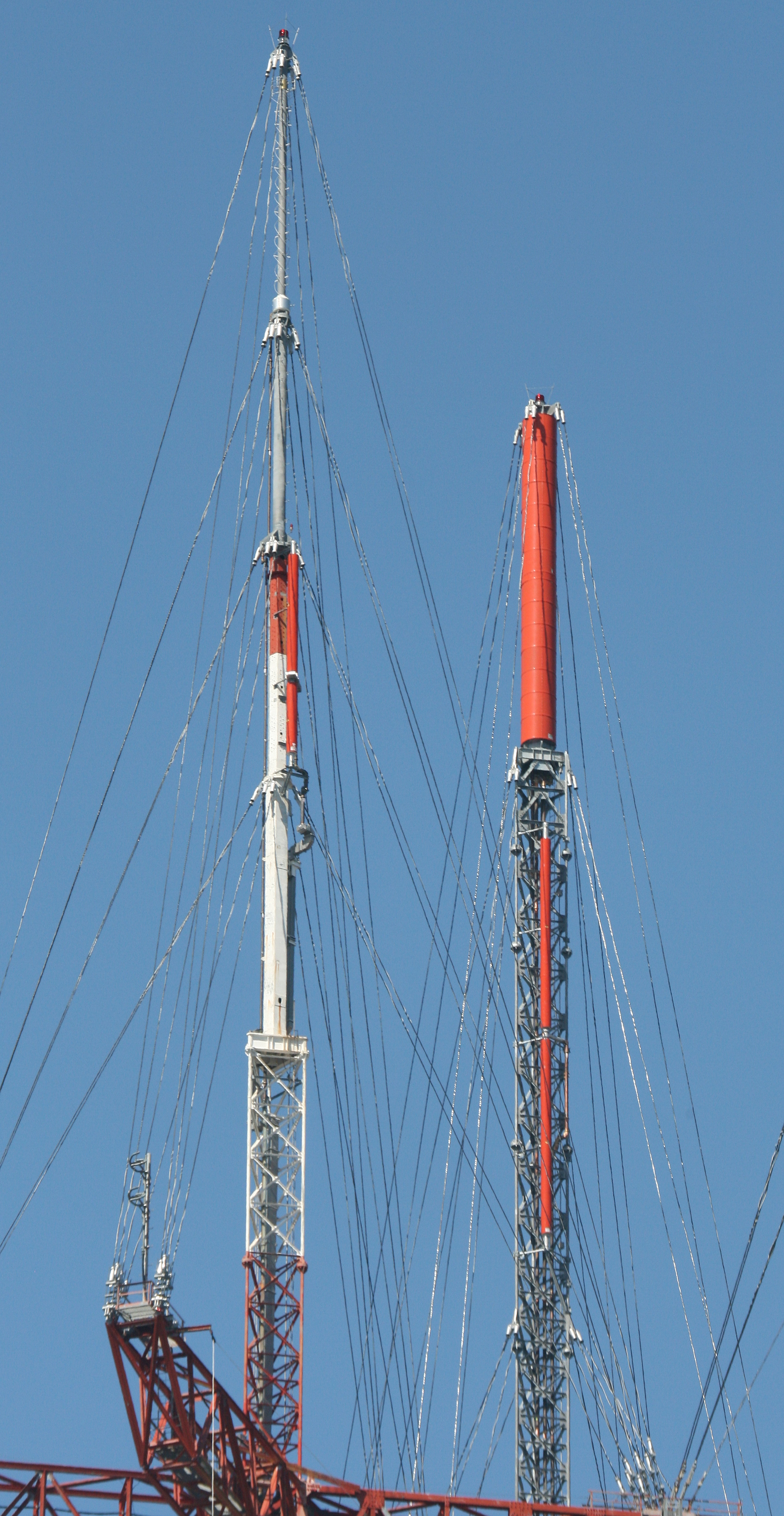 Close up of the KGO 7 antenna

Close up of the KBCW 45 antenna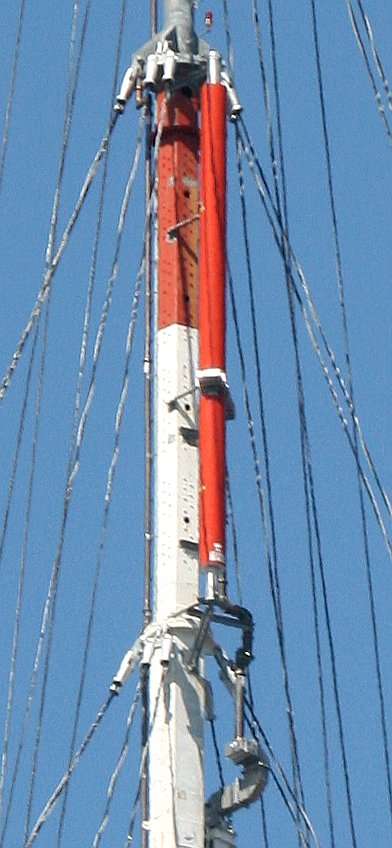 Close up of the KPIX 29-KRON 38-KTVU 44 combined antenna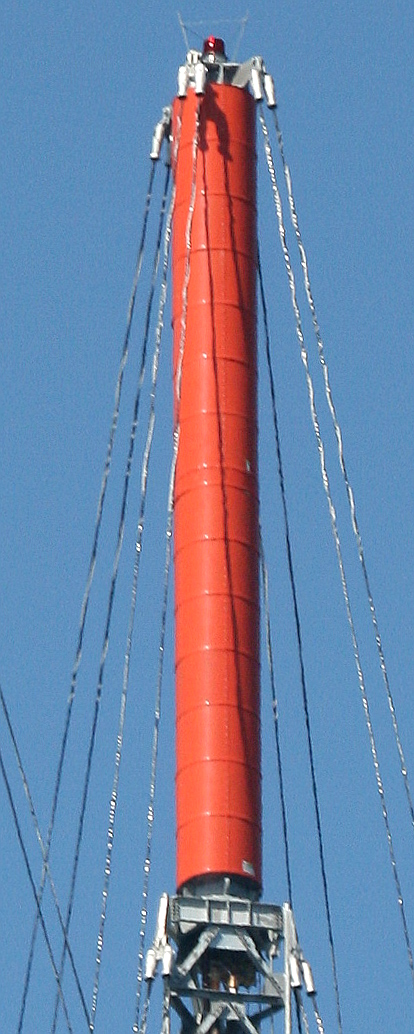 Close up of the KOFY 19 antenna

Close up of the KQED 30-KMTP 33-KCNS 39-KCNS 43 combined antenna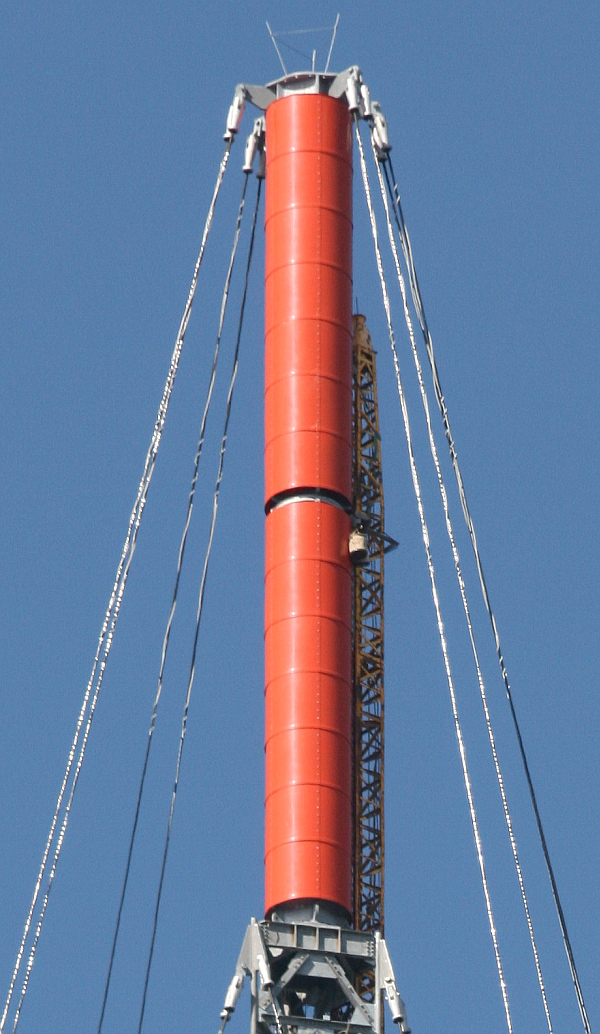 Close up of the auxiliary antenna for the UHF channels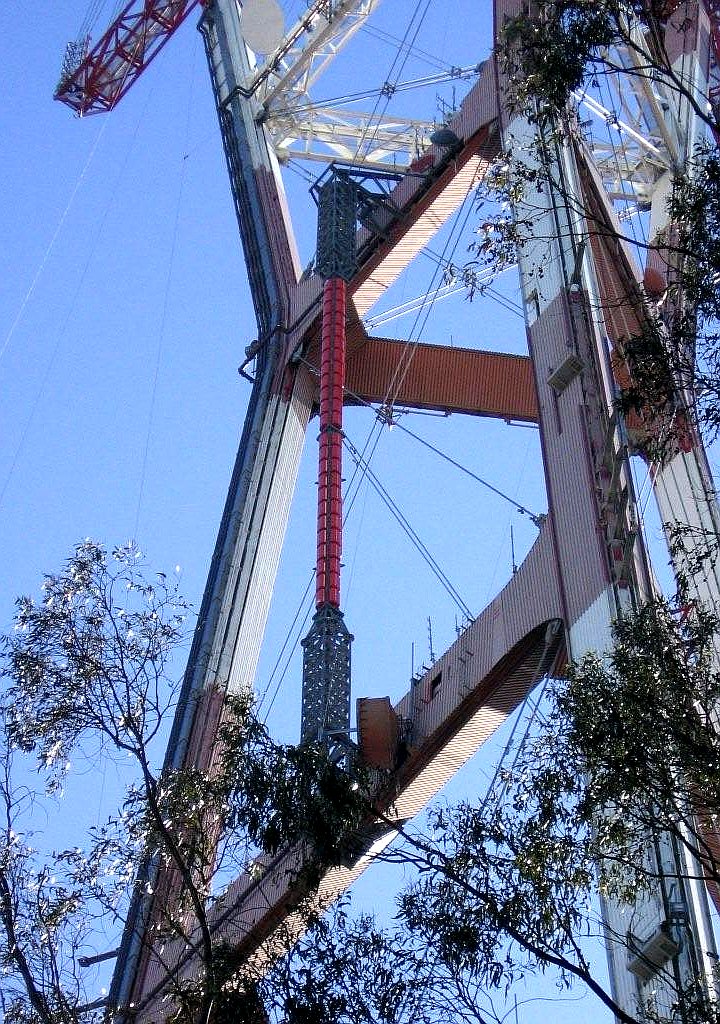 FM antennas for KKSF 103.7 (left) and KFOG 104.5 (right)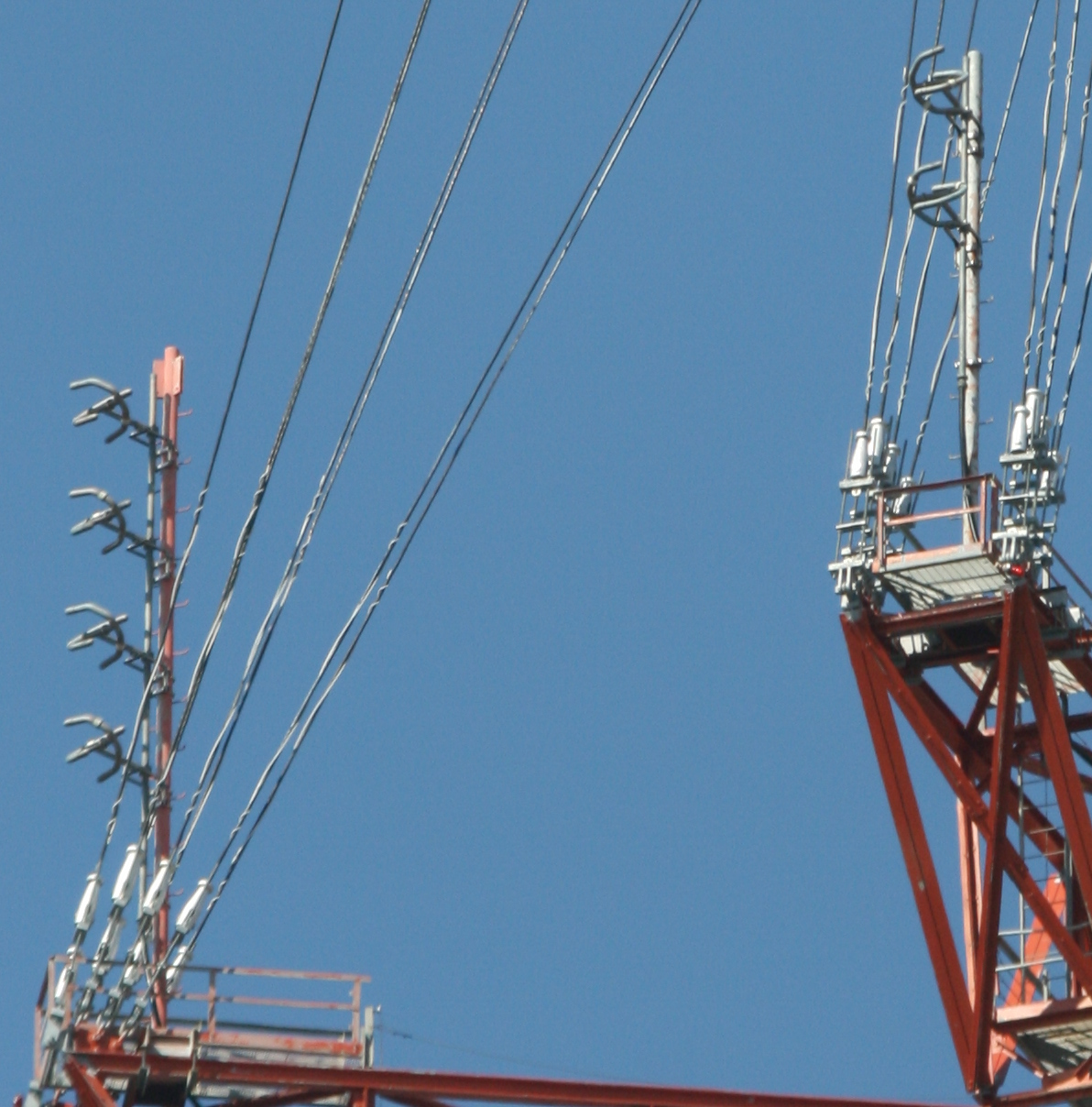 Northeast mast showing the KQED 30-KMTP 33-KCNS 39-KCSM 43
combined antenna, the KFSF 34 antenna and the KOIT-FM 96.5 6-bay antenna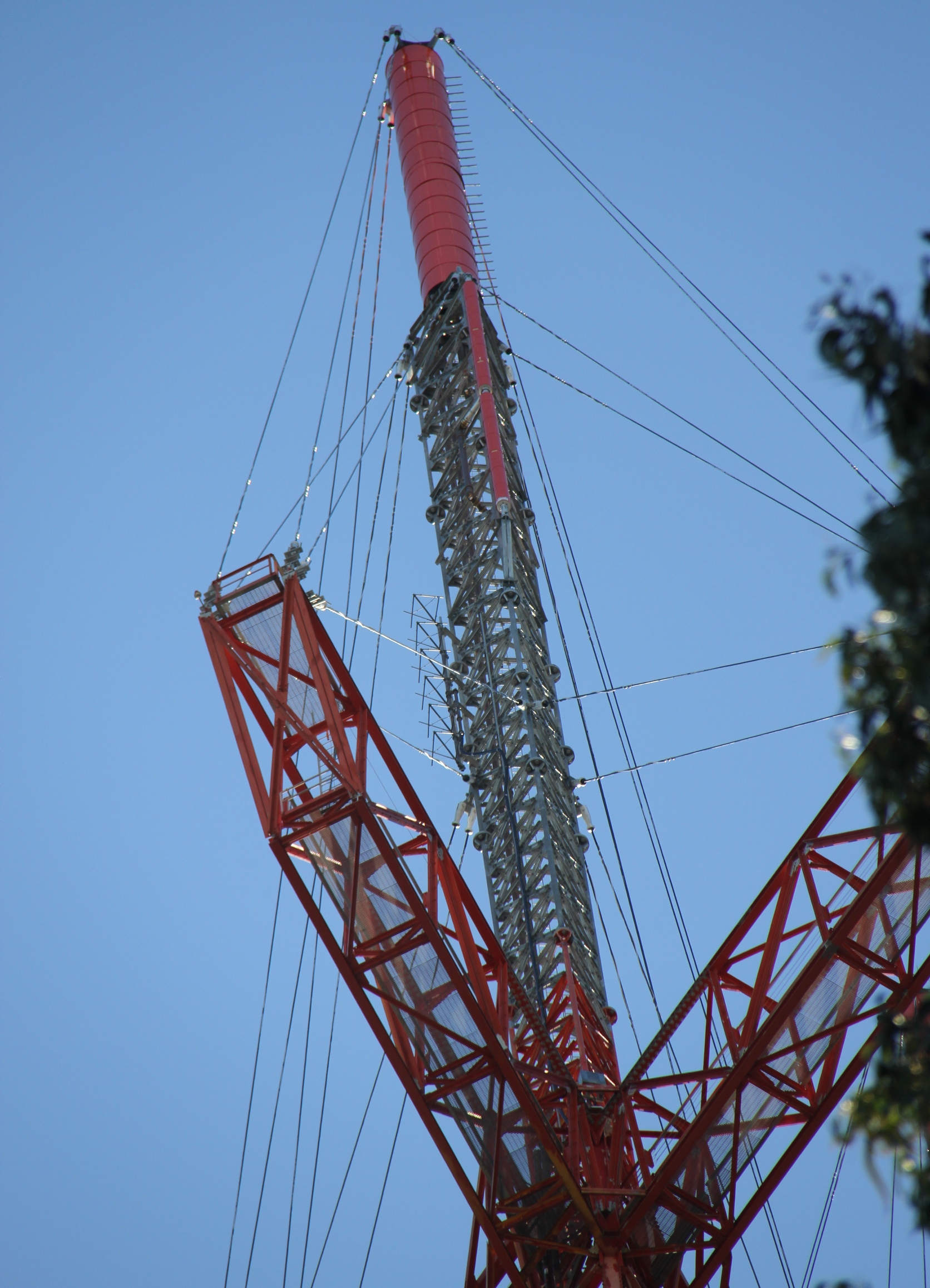 Photos courtesy of Bob Hofert, Ken Erickson and Falcon 77.
Thanks to all who have contributed photos for this web site!

Sutro Tower Antenna Project - Page 1
Sutro Tower Antenna Project - Page 2
Sutro Tower Antenna Project - Page 3

[ Back to main Sutro Tower Page ]